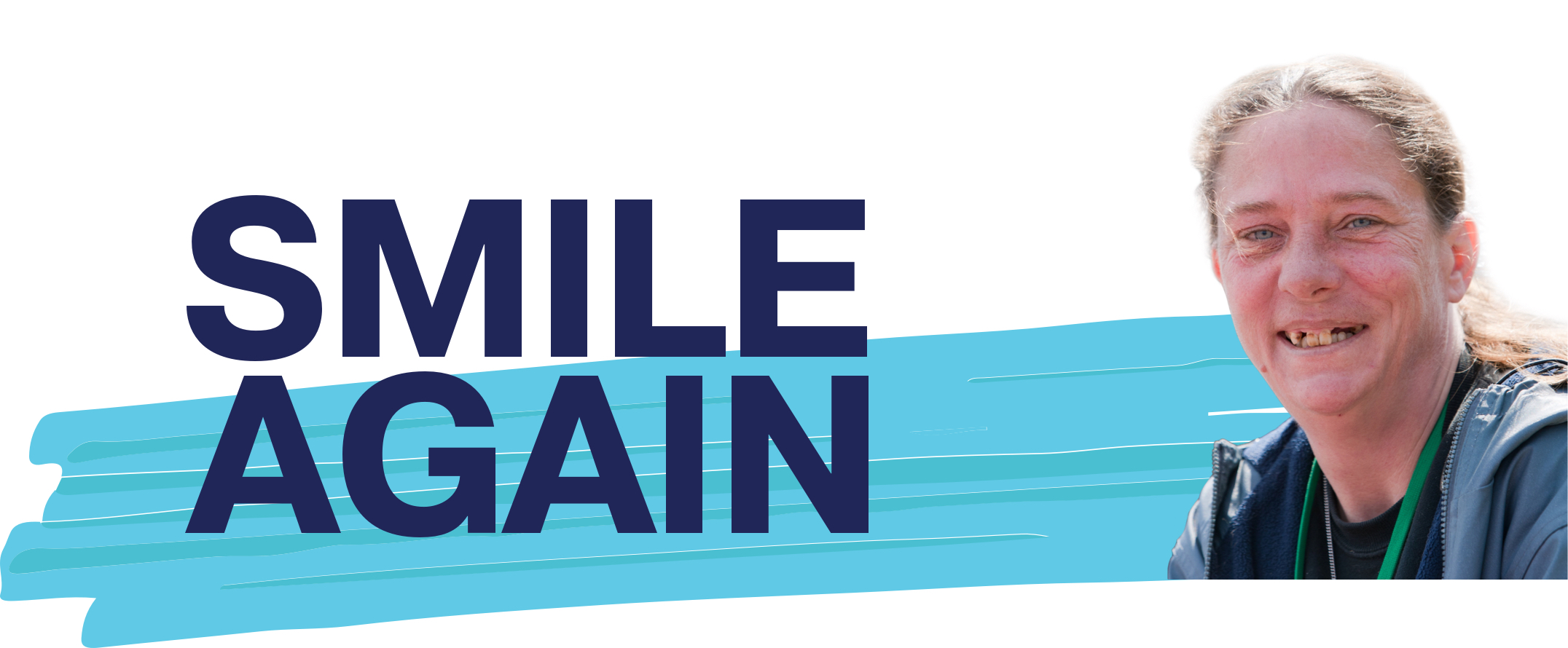 An Opportunity to Have a Healthy Smile Again
Innovative Oral Surgery & Dental Implants is proud to announce its first Smile Again recipient. This life-changing program provides one person from our region who has many missing, broken, or decaying teeth with a complete smile makeover free of charge.
Rachael, 38, is an account manager and lives in Souderton. Rachael's teeth became extremely soft and sensitive after she had her two children more than 12 years ago, and now nearly all of them are missing or broken. She hasn't been able to fully smile in years and is so self-conscious about her teeth that she is not as outgoing as she once was. Every day, Rachael wakes up wishing she had a new smile and was the person she was when she had a healthy smile.
"I would love to be able to smile again, and be the person I was before my teeth issues started," Rachael wrote. "I would love to be able to smile in pictures, volunteer at my children's school, and just be happy again. I would love to be able to go to work functions and not be embarrassed by my appearance. This opportunity would give me not only my smile back, but my life back."
Full-Arch Restoration
Full-arch restoration is a healthy and effective way to replace many missing teeth. The procedure works by securing a full prosthesis in the mouth using as few as four dental implants. The dental implant posts will permanently hold your new teeth in place while also preventing bone loss.
Follow Rachael's treatment journey as we restore her smile on Facebook, and Instagram!
Learn more about dental implants and full-arch restoration to see how they can benefit your smile. Whether you need to replace one tooth or an entire arch of teeth, our team has a solution for you.